Conversation People is an international company providing training in the US, Canada, France, New Zealand and Australia. The company specializes in Training, Consulting and Supporting individuals and corporations around the art of Results Based Conversations and Communications.  The 2 day, small group, course focuses on practical situations that occur in our lives and businesses and provides immediate, relevant results.
The professional team is dedicated to assisting others in developing powerful conversations that make a difference in the results that get produced.  Individuals experience a Quiet Shift allowing those who feel "stuck" to get out of their own way and create increased success and satisfaction in their businesses and lives.  The Flagship program, Mastering the Art of Enrollment, transforms one's ability to generate new clients or customers quickly and easily, as well as, vastly improving overall communication with business associates and family members.
Michael Carrigan, Founder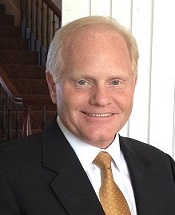 Michael Carrigan began his Business Consulting career in 1980 and has had the opportunity to work with a diverse group of industries; MD's, Dentists, Engineering, Real estate, Manufacturing, Legal, Construction and more.  His early work focused on streamlining operations and increasing profitability through staff awareness and teamwork.  Michael has helped hundreds of businesses re-examine how they approach their marketplace, attain their goals and communicate powerfully.
In 1996 Michael started sharing his wisdom and communication expertise with the world when he recorded "Quiet Shift to Excellence"™, an audio presentation that exhibits workplace situations that arise when communication fails due to lack of knowledge, skill or caring.  His ability to simplify important concepts creates the opportunity for individuals to learn quickly.  Michael has the innate ability to invoke passion in his clients.
His book "A Cure for What Stops You" is a delightful quick read with over 200 quips and questions.  This is a coffee table book for curious minds.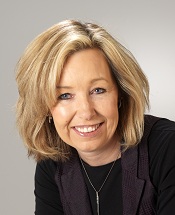 Kim's professional career over the past 35 years has spanned financial management, change management, human resource management and organizational behavior.  Her passion for learning, coaching and motivating has been realized over the past 10 years as she succeeded in assisting hundreds of businesses, individuals and coaches around the world achieve their goals and dreams.  Her enthusiasm, sincerity and caring spirit is contagious to those around her and ultimately led her to become a partner in The Conversation People.
"Work harder on yourself than you do on your business" so eloquently stated by the late Jim Rohn is the philosophy Kim follows as she assists others to Master the Art of Enrollment and create more success and satisfaction in their lives and businesses.
As we Master the Art of Enrollment we give our prospects hope and a clear path to achieve their objectives.  Michael's techniques and the teams support is incredible.  Ormond Rankin, Business Coach
The technology that is behind 'Mastering the Art of Enrollment' combined with the personalized training and support will quickly enable the recipient to achieve their primary purpose: that of helping others achieve personal and organizational success.  Kevin Brown, Standing for Transformation
Without reservation, I would recommend Mastering the Art of Enrollment to anyone who wants to differentiate themselves from the pack in order to take their "A" game to the next level.  I've enjoyed many years of elite performance with each and every new capacity I have been offered and now find myself in a senior executive role as regional sales director and team builder. My income over these years has grown to levels I never imagined.  Bill Scott, Western US & Canada Regional Director
I am experiencing this curiosity and openness from prospective clients in one or two conversations at most. Additionally, I am now far better equipped both in my confidence and capabilities in the area of new client development and in opening new client conversations.  Carl Thomas, HR Consultant
I can't say enough about the integrity and commitment to my success that Michael and his team have demonstrated. The value of this to me is immeasurable.  Renate Donovan, Hynotherapist/Coach
Prior to attending just the 1 ½ day initial training, I closed 2 in 15 mentoring clients over a six month period. Immediately following my training with Michael, I enrolled three out of three clients in three weeks… This equated to an additional $6k per month in new revenue.  Dan Imthurn, Business Consultant
The most insightful, powerful but simple two days that has changed the way I look at and do things.   Jay Roberts, Ambient
You both provided a transformational experience for us that allowed for a relaxed atmosphere to learn and question in a very positive environment.  I grew a lot in 2 days.   Peter Hodges, 10X
I know I speak for both Bryan and myself when I say your involvement in Benchmark is priceless and we are lucky to have you on the team.  We got so many great things done over the past two days. Our company is now energized for the next steps.  Wendy Buller-Johnson, President Benchmark Environmental